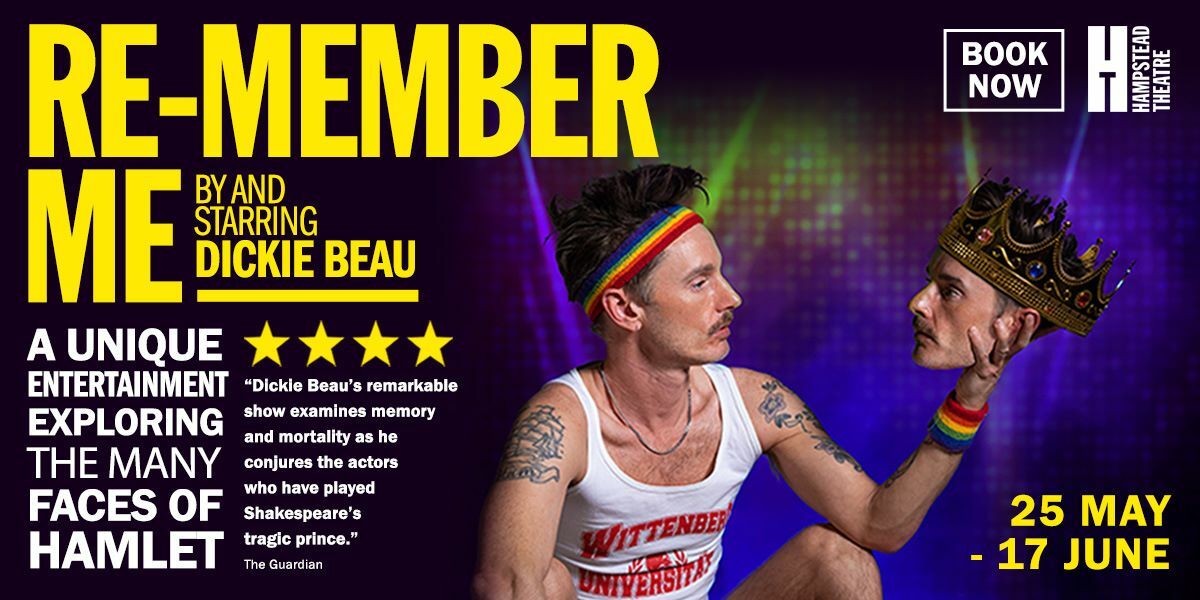 Hampstead Theatre, London
Re-member Me explores the many faces of Hamlet - one of history's most iconic characters
Keep me updated
We'll tell you as soon as tickets go on sale:
Dickie Beau brings his show Re-Member Me to Hampstead Theatre for a strictly limited run. While building a human Hamlet mix-tape, taking recordings of great Hamlets from the past to channel into an epic one-man lip-sync show, Dickie Beau found one especially masterful rendition.
This ghost from Hamlet's past left an indelible mark on all who saw it, however, this Hamlet can never be "re-membered" - because no recording exists. Join Dickie Beau as he brings this Hamlet back to life, through exclusive interview recordings with Ian McKellen, Richard Eyre and more. Re-Member Me is part documentary theatre, part 21st century séance, and a unique theatrical eulogy to the greatest Hamlet almost never seen.
A versatile actor and performance artist, Dickie Beau's work is unlike that of any other practitioner. He returnsto Hampstead following his performance in the title role of Botticelli in the Fire.
Age restriction
This production is suitable for ages 14+
Running time
1 hour 10 minutes (no interval)
Performance dates
25 May 2023 - 17 June 2023